Christmas Ecommerce - The Bespoke Brick Bundle!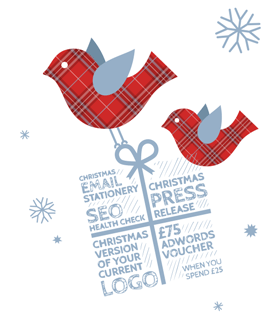 It may still only be October but e-commerce and m-commerce websites are already gearing up for Christmas to take advantage of the annual present-buying rush by being first in the queue for business. Why not treat your website to the Brick Bundle? Worth over £450 and priced at just £189, this package contains everything you need to boost your sales, as well as your website, company profile and visibility, this Christmas!
This offer is for a strictly limited time and is open to both new and existing customers - take a look below to see what's included in your very own, bespoke Brick Bundle.
Christmas-themed email stationery for Outlook or Apple Mail
Brick SEO services worth £150
£75 AdWords Voucher*
A well-written, absorbing editorial
Christmas version of your company's logo
---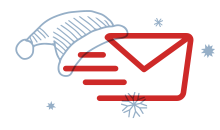 Say it with Style
Most ecommerce websites will be carrying out email campaigns over the festive period, targeting customers who are either directly subscribed to receive newsletters or from email lists of hot leads supplied by our web development agency. Make sure you keep your customers in a festively-generous mood with our unique Christmas-themed email stationery for Outlook or Apple Mail.
---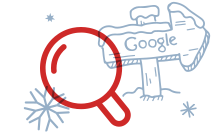 Seek and You Shall Find
Brick technology are experts in search engine optimisation, using a variety of methods to make sure your website ranks highly on top search engines such as Google, Yahoo and Bing. Get your site noticed and improve visitor numbers at a stroke by taking advantage of Brick SEO services worth £150 included with the Christmas bundle!
Google AdWords places adverts on search results pages, directing the attention of searchers more in your favour. Spend just £25 on our starter package and we will top it up to £100, effectively quadrupling your essential Google Adwords presence.
---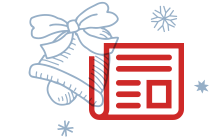 Hold the Press!
A well-written, absorbing editorial will help to make your products stand out at this busy time for businesses. Our professional copywriter will produce a personalised editorial profiling your company and vividly describing and detailing the products you most want to sell this Christmas - this editorial will be press-released and will of course feature direct links back to your website, further increasing both visitor numbers and search-engine rankings.
---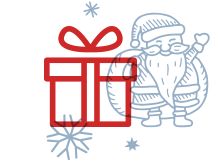 Essential Extras
Over nearly 18 years of working in the sector, growing and evolving in the same way as it has, Brickweb have learned that the personal touch still counts for everything - every business is unique and must be treated uniquely! Our festive bundle will give you all the bespoke extra touches that you need, from creating a Christmas version of your company's logo to helping design and implement your Christmas social media campaign.
---
At better than half price, this range of services represents an amazing potential cost-saving and money-making opportunity for your business, giving you everything you need for a successful Christmas 2014 in a single, comprehensive and highly-professional package. Treat yourself, your business and your customers - go on, it's Christmas!
*Receive a £75 voucher when you spend £25
Get your Brick Christmas Bundle now by calling us on 01254 277190 or email info@brickweb.co.uk.