Ability Handling Ltd

Ability Handling provides a complete sales, maintenance, repair and hire service, meeting the materials handling requirements of businesses throughout the UK.
Launched

6th August 2016

Client

Ability Handling Ltd
Homepage

Trucks list

Latest news
Our growth has been exceptional, fed by a continuing investment in service engineers and their training, parts stock, workshops, hire fleet, IT and premises. In addition to providing a com­pre­hen­si­ve range of new equipment, we also supply rebuilt co­un­ter­bal­an­ce trucks, reach trucks, sideloaders, electric vehicles and pallet trucks.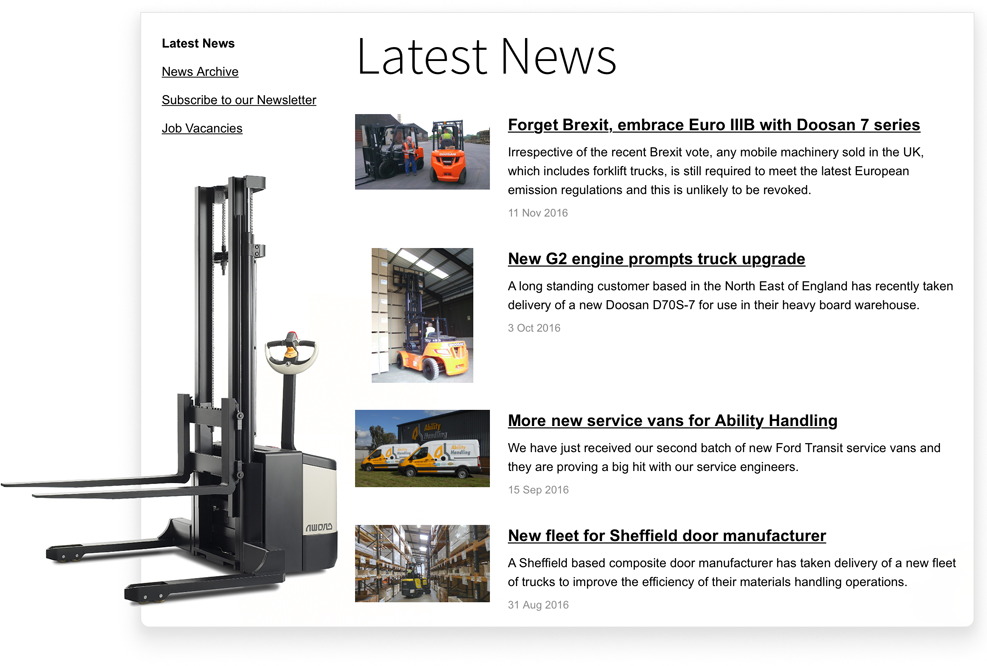 Banners